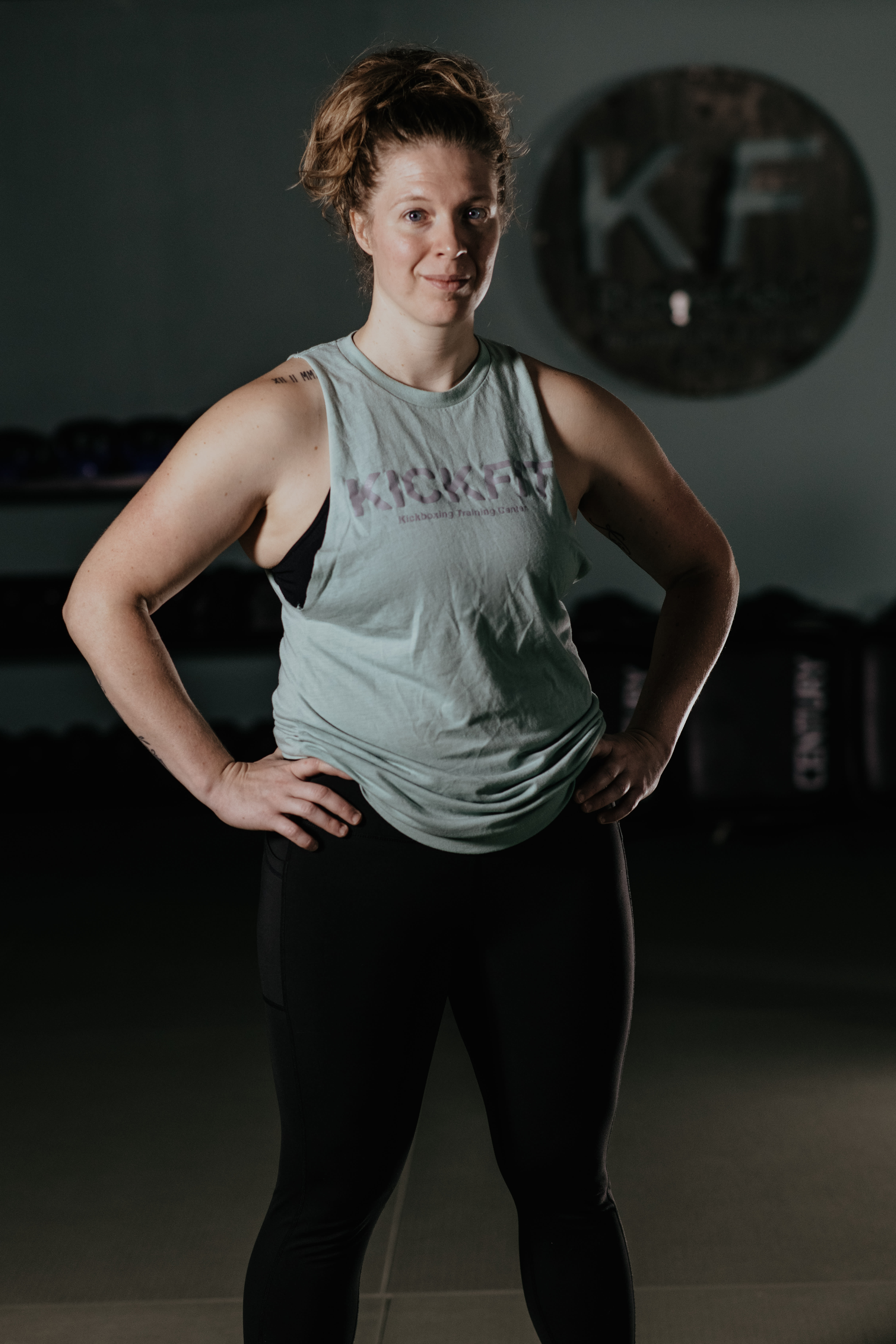 Evie
Coach Evie originally wanting to be a physical therapist, Evie changed courses to become a personal trainer when she realized she didn't want to help fix people's injuries, she wanted to prevent them from happening. For the last 8 years she's been doing just that.
With her extensive knowledge of weight lifting, Evie inspires her clients to find their strength and helps them to achieve their goals in the safest way possible.
When programming her classes for KickFIT she takes into consideration her students kickboxing training and focuses her classes on working our "pulling" muscles rather than our "pushing" muscles that we engage when punching and kicking. As it is important to keep our strength equally balanced in order to prevent injury and increase the power and efficiency behind our punches and Kicks.
When Evie isn't in the gym, which is a rare occurence, you can find her on a hike, or reading a good mystery novel.